1. Login to your client account https://clients.web.com.ph/clientarea.php
2. When you are already logged in, go to Domains >> My Domains
3. Click the domain settings icon that you want to manage and click Manage Nameservers, in this example I clicked settings for mydomaintest.ph.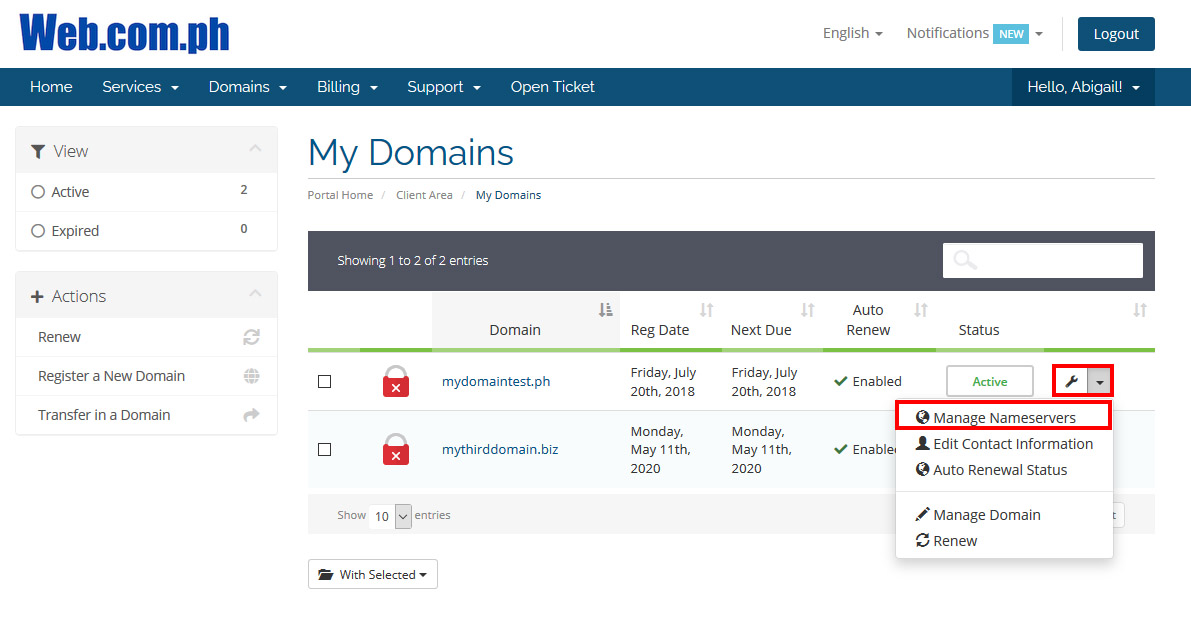 4. Select Use custom nameservers, remove all the existing nameservers and enter your new nameservers (3- 5 nameservers are optional)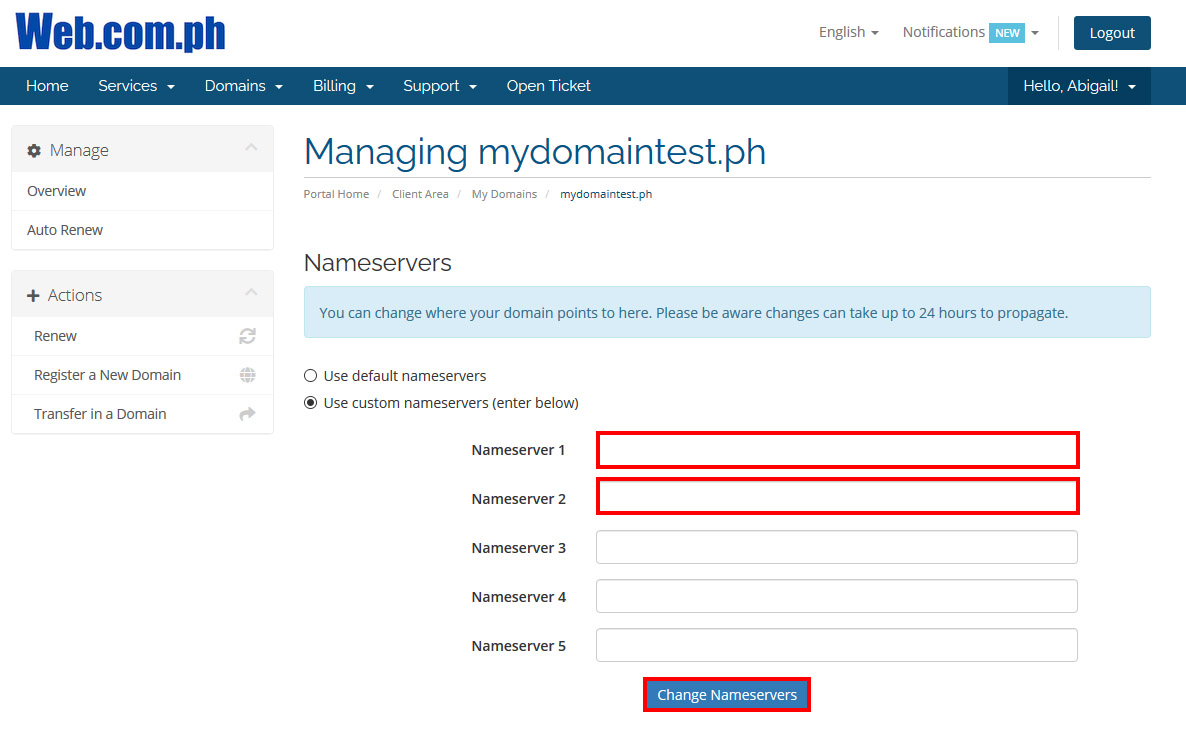 5. Click Change Nameservers button and allow 12-48 hours for the changes to take effect.