On your mobile phone, open the MetroBank Mobile Banking app.
Login, click Menu and then click "MY BILLS".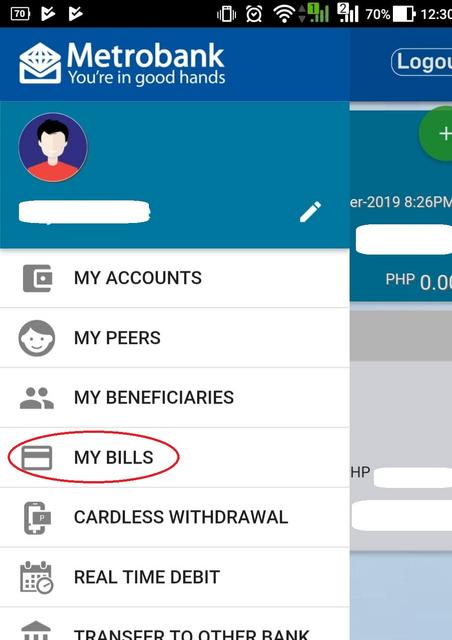 2. Select "One-Time Payment" and click the "PAY" button.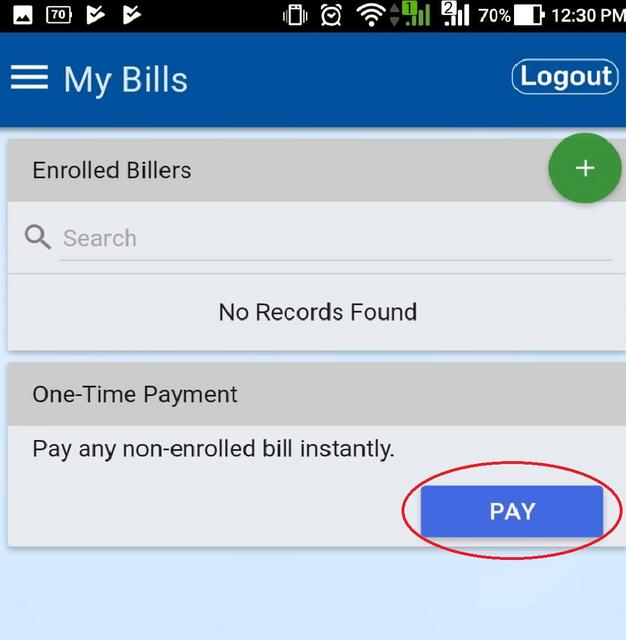 3. Biller Search, type in "WEB.COM.PH" and click "WEB.COM.PH" when shown like below.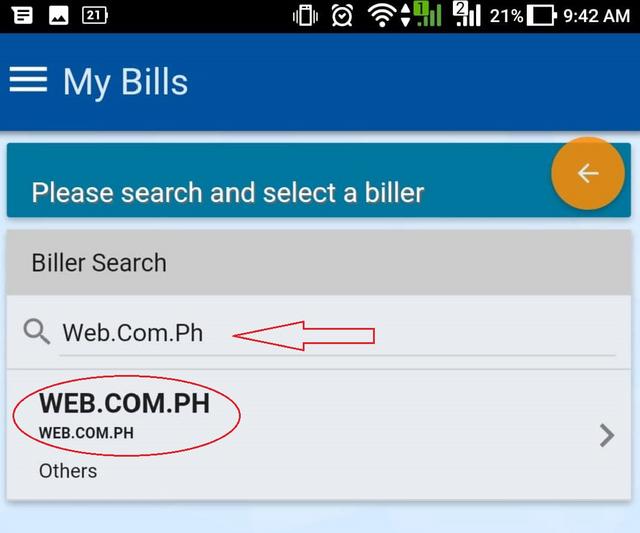 4. Fill out the form and click NEXT button.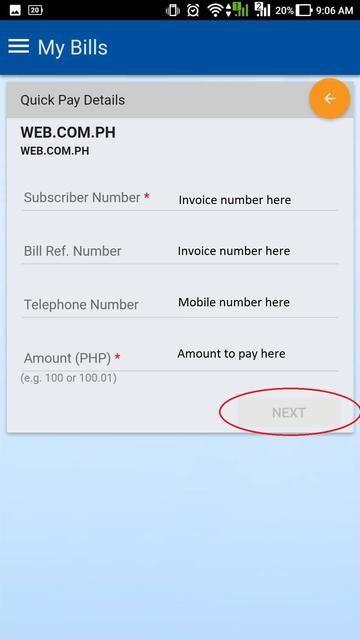 5. Review the payment details, provide the Invoice number in the "Remarks" field, and click SUBMIT.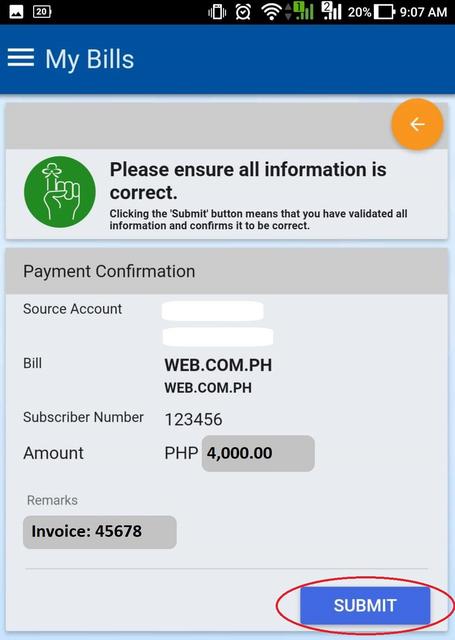 6. Provide the One Time Password (OTP) sent to your mobile phone and click SUBMIT.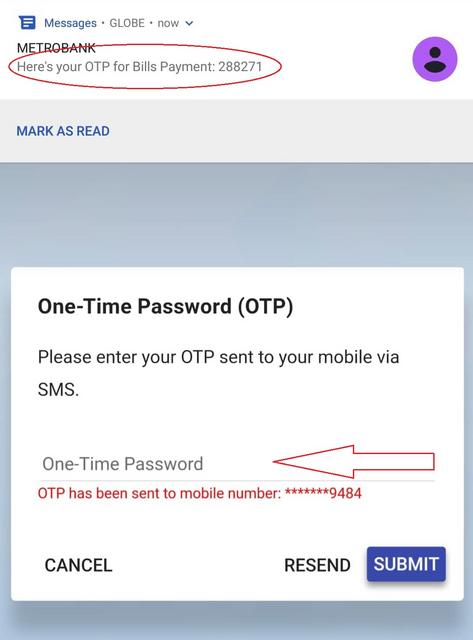 If payment successfully completed the invoice status will automatically be updated.