STEP 1: Log in to BPI Online and select "Other Services"

STEP 2: Select "Enroll Billers".

STEP 3: Enter/select Biller's name WEB.COM.PH INC | WEBCOM and the six-digit Invoice Number for Reference Number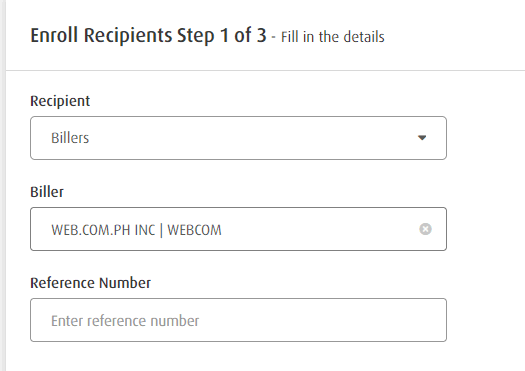 STEP 4: Review details. Click "Confirm".

STEP 5: Enter your One-Time PIN (OTP) and you're done!
              TIP: Never share your OTP with anyone.