To restore the backup using JetBackup 5
1. Login to Cpanel by typing the Cpanel username and password.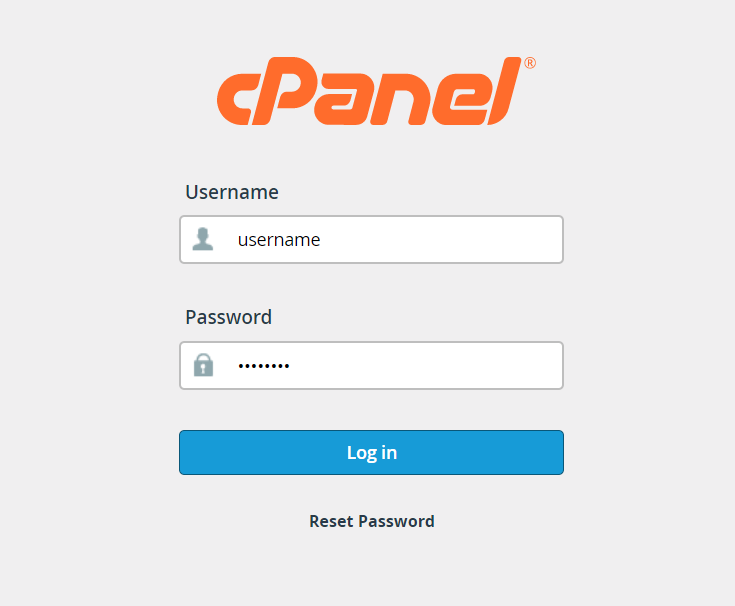 2. Locate and click JetBackup 5 icon.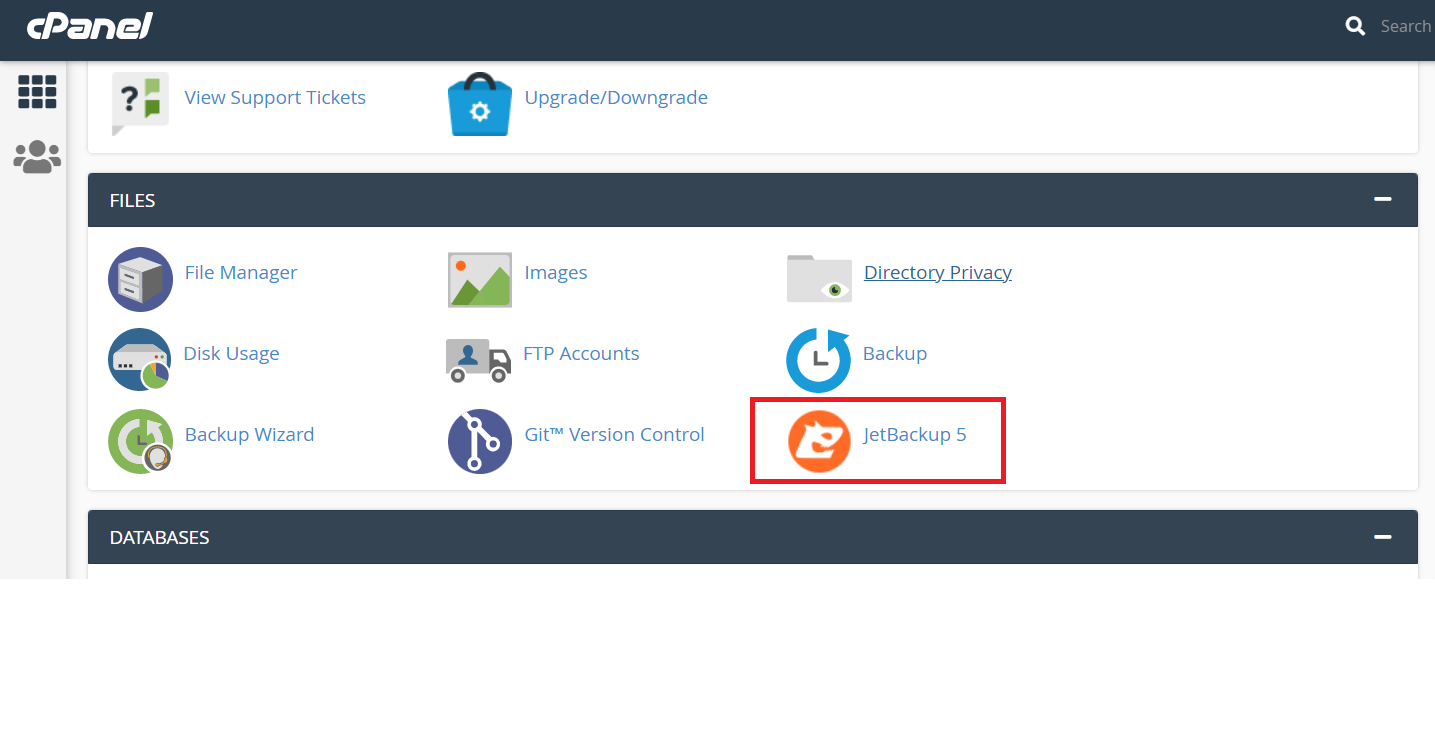 3. Click the Restore & Download button, Select the most recent date of the backup from the list and click Restore.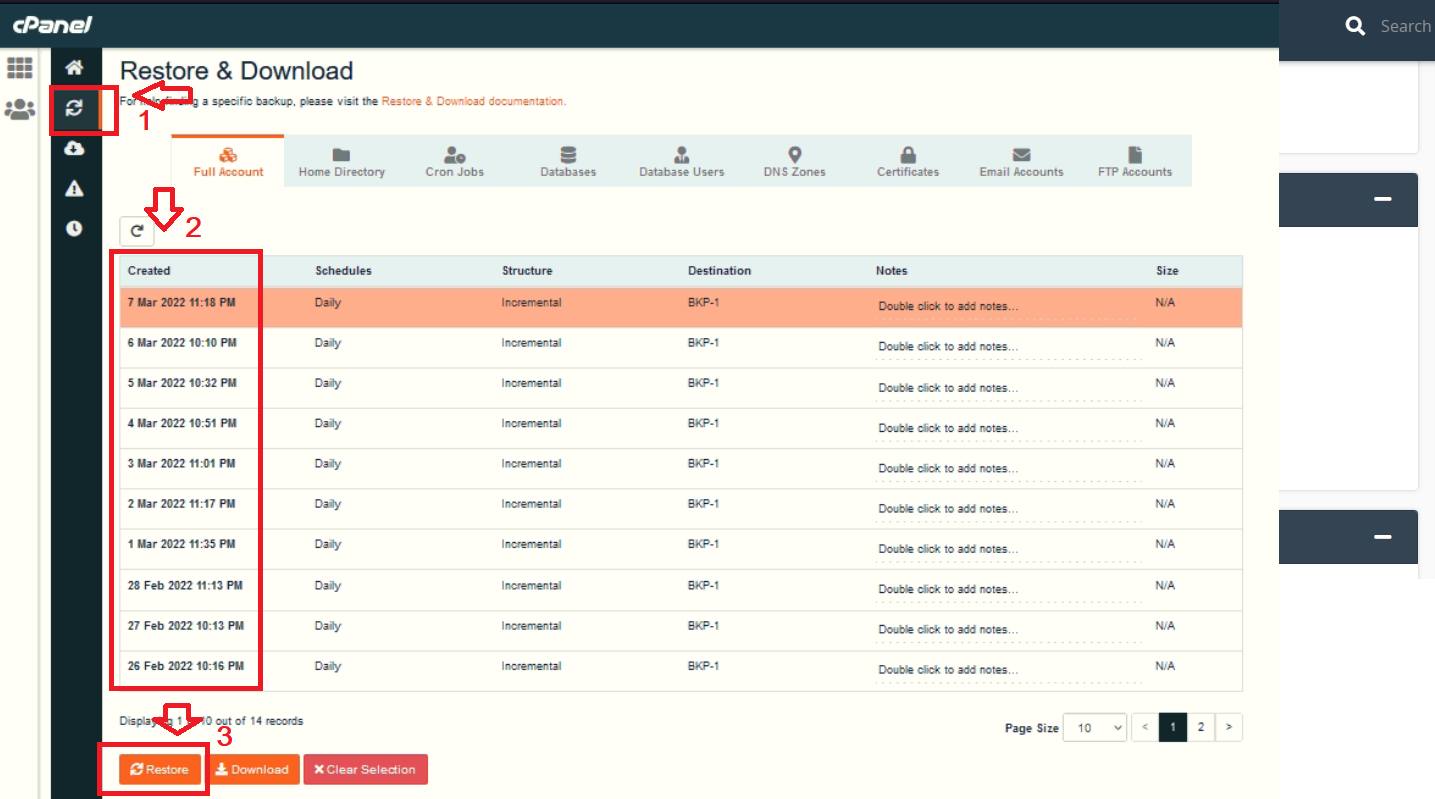 4. From the Restore Summary option,  you can select what would you like to restore (Ex.: Email Accounts or DNS zones only) then click the Restore button to start the restoration.
Note: To restore the full backup you need to select all options like in this image below.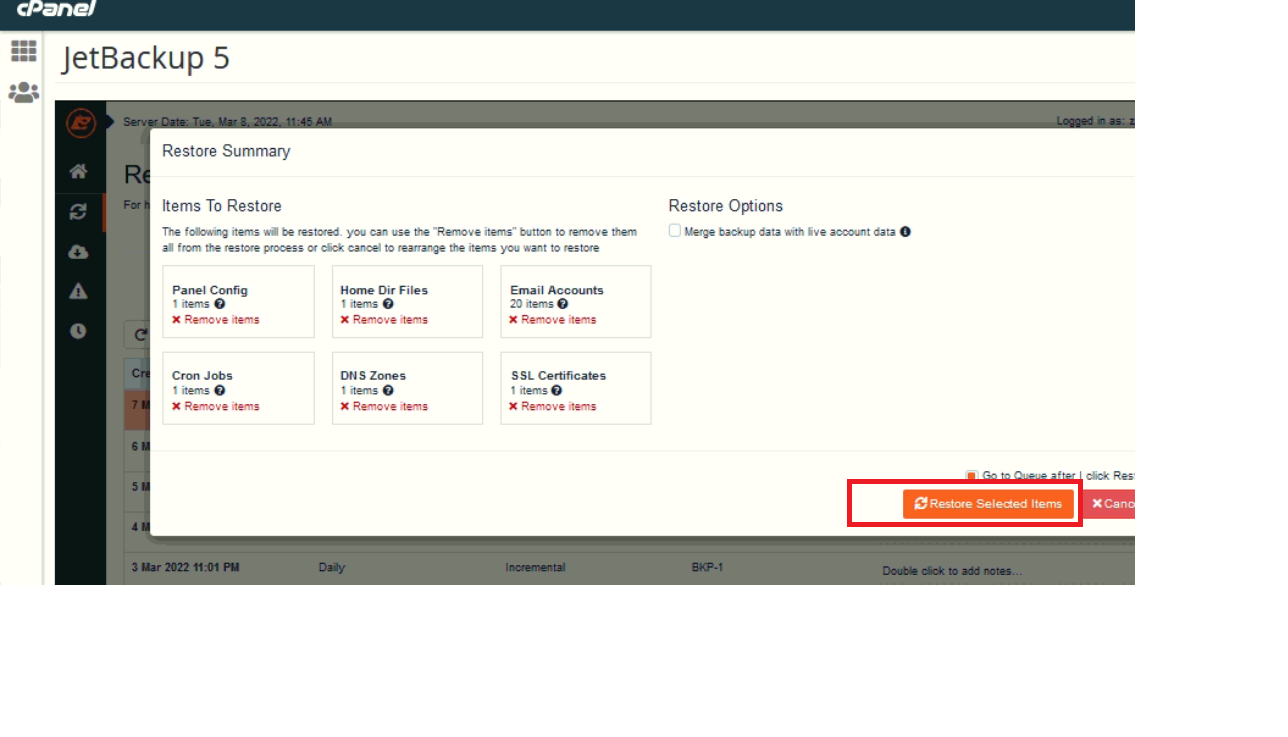 5. The restoration should be completed in a few minutes or an hour depending on the size of the backup data.